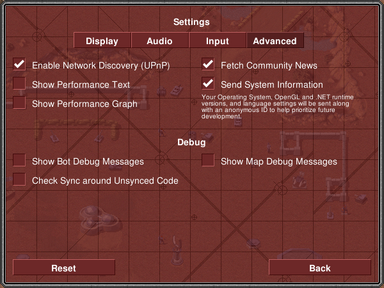 Advanced Settings is one of the setting categories. It contains advanced settings that don't fit to other categories.
Show Performance Text
Edit

If enabled, textual performance data is shown at the bottom-left in main menu and bottom right in game.
Show Performance Graph
Edit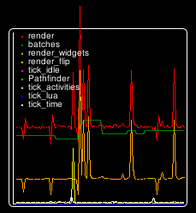 If enabled, a performance graph is shown at bottom-right in main menu and bottom left in game.
Fetch Community News
Edit
If enabled, Battlefield News at the main menu will be periodically updated. The news are fetched from openra.net.
Send System Information
Edit
Send anonymous system info for statistic and debugging purposes. A message about enabling this appears on first launch of the game.